College Tennis Experience
New Mexico Showcase Camp
Albuquerque, NM
December 3-4, 2022
Jerry Cline Tennis Center
Camp price – $750

Coach Lineup
Players will have guaranteed engagement with every coach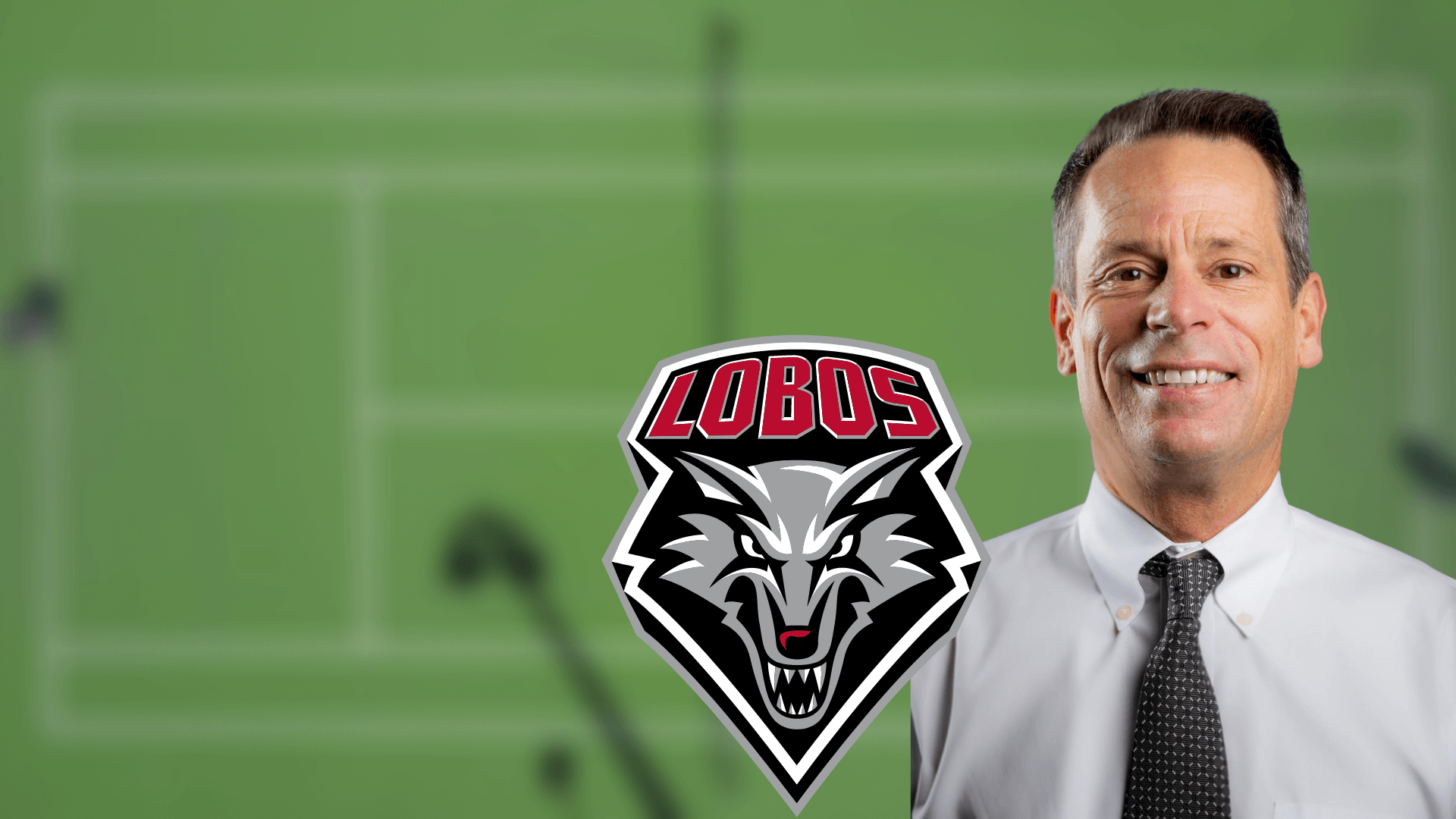 Chris Russell | Men's Head Tennis Coach | University of New Mexico
Chris Russell joined the Lobo Family in July of 2021 as head men's tennis coach.  He came to UNM from the University of Washington, where he served for 17 seasons as the associated head coach. He brought with him to the Duke City 14 seasons as a head coach, with five at his alma mater UC Santa Barbara and nine at Oregon.  He is the owner of six conference Coach of the Year awards, including winning Pac-10 Coach of the Year honors in 2000.
Over his 17 seasons at Washington, he has served as the associate head coach under Matt Anger.  With the Huskies, he has helped UW to 12 NCAA Tournaments including Sweet Sixteen berths in 2005 and 2006. The Huskies finished the season in the ITA top 30 six times, and in the overall rankings 14 times.  He was the Northwest ITA Assistant Coach of the Year in 2016.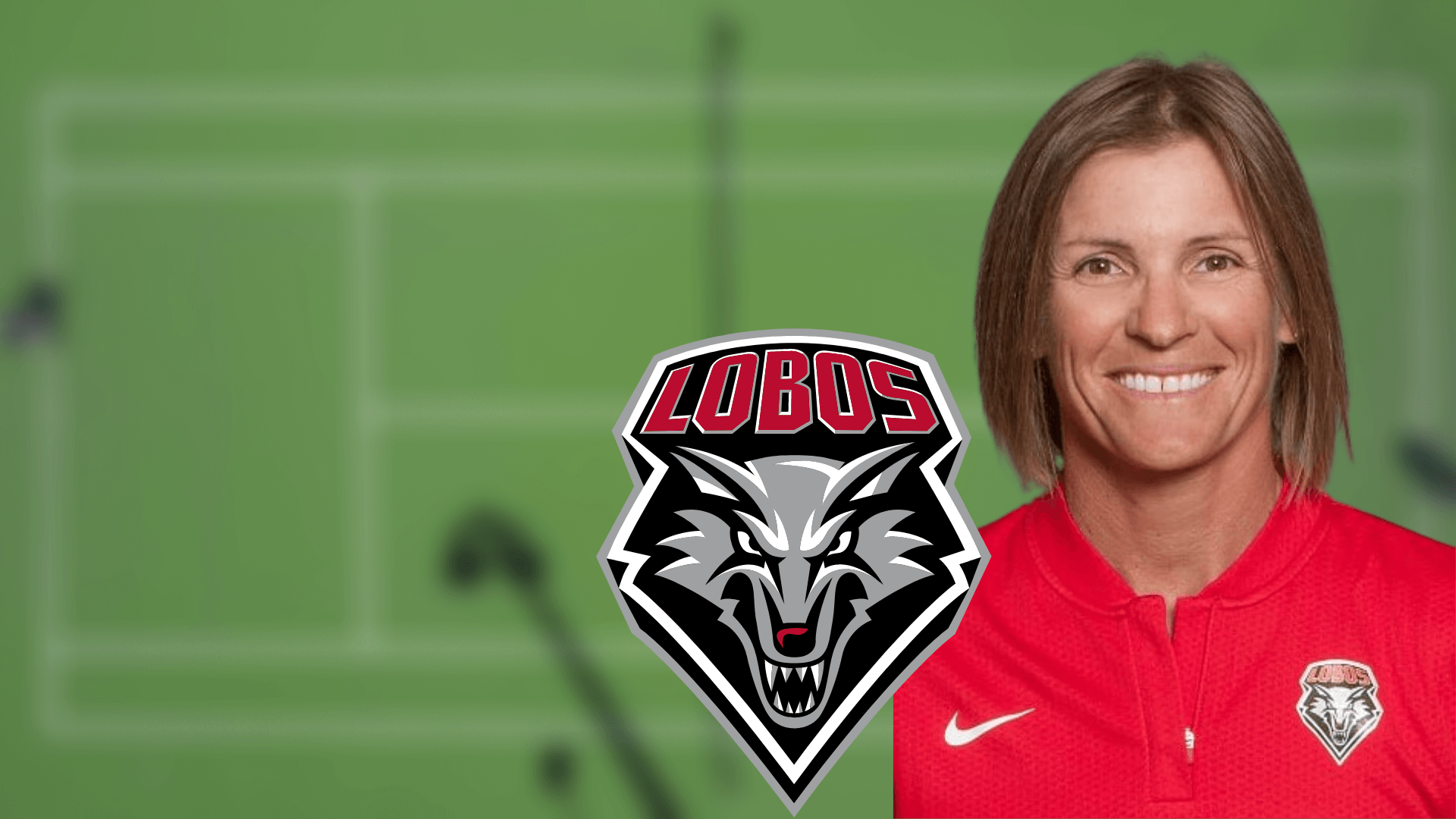 Vicky Maes | Women's Head Tennis Coach | University of New Mexico
Vicky Maes enters her third full season as the head women's tennis coach at The University of New Mexico after serving as the interim head coach in 2018-19.  She came to UNM after serving as the head coach of the University of Arizona women's tennis team for the previous 17 years.
She was hired in August of 2018 to serve as the assistant coach for the Lobo women's tennis team after originally intending to serve as a volunteer assistant.  Instead, she took over as the interim head coach, leading the team to a 12-9 overall record and a 3-1 record in the Mountain Division, tying for the division title.
In 2021, Maes led UNM to an 8-9 record that belies how good a coaching job it was. UNM did not have a fall season, and only returned to practice in February, about a week before UNM's first match of the season.  Despite that, and despite having several newcomers in the lineup and losing a good chunk of her rotation due as pandemic transfers, UNM opened at 7-2 on the season before injury and illness took its toll on the lineup.  UNM had three players earn All-Mountain West honors after the season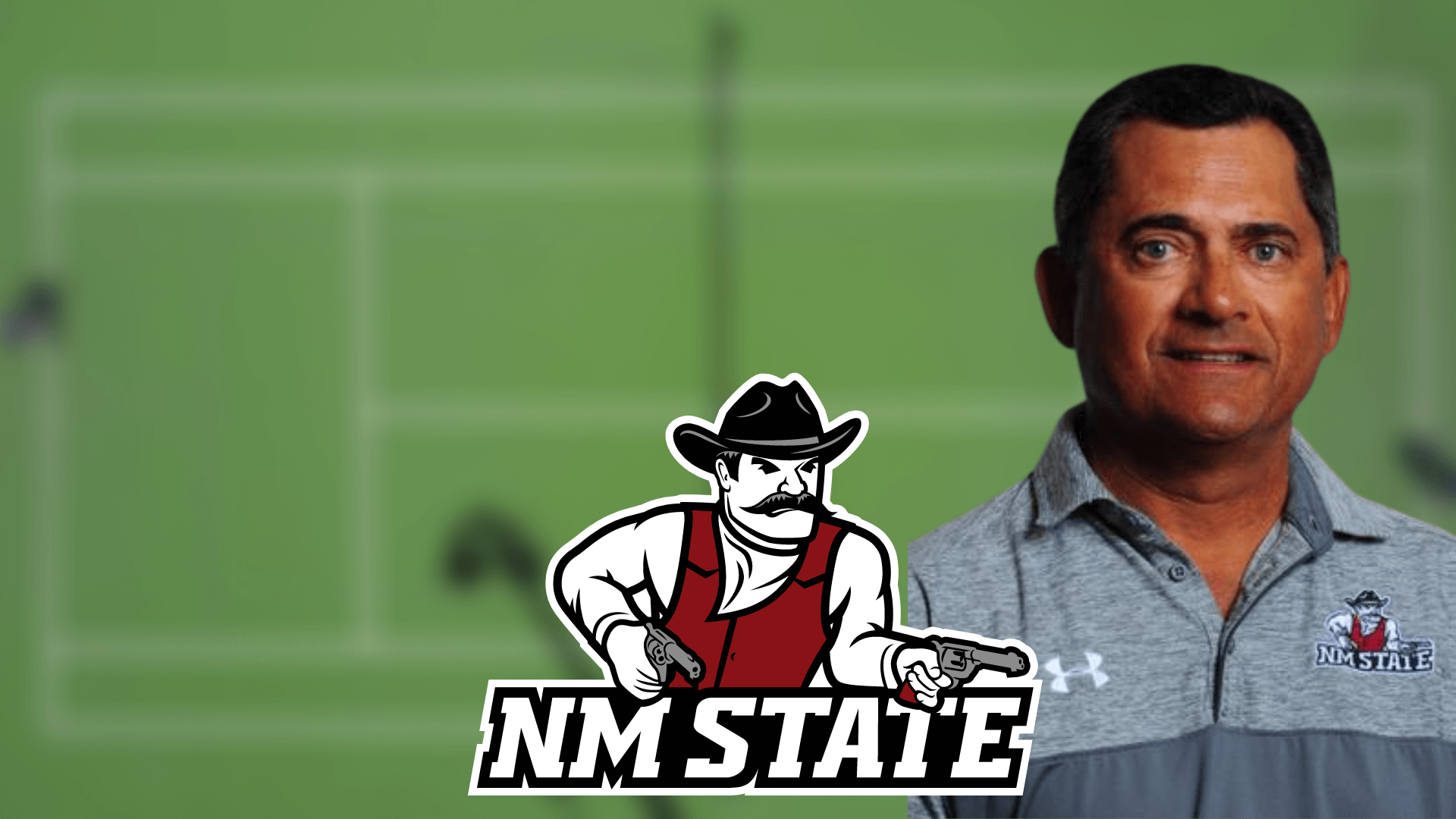 Carlos Vargas | Men's Head Tennis Coach | New Mexico State University
Carlos Vargas is in his 12th season as the head coach of the helm of the NM State men's tennis program after spending 18 years as an assistant at NM State.
 
With three freshmen occupying his line-up, Vargas guided the Aggies to their second-straight Western Athletic Conference regular-season title with a three-way tie for first at 4-1. Down 3-1 in the championship match, he led the Aggies comeback, clinched by First-Team All-WAC honoree Christofer Goncalves, against UMKC 4-3.
 
With the win, Vargas saw freshman Stijn de Haan and seniors Strahinja Trecakov and Liam Goldberg earn second-team honors in singles. His No. 3 singles team of Enrique Asmar and Mauri Benitez also received second-team honors in doubles.
 
Vargas also became the first coach in program history to lead the Aggies to back-to-back NCAA appearances.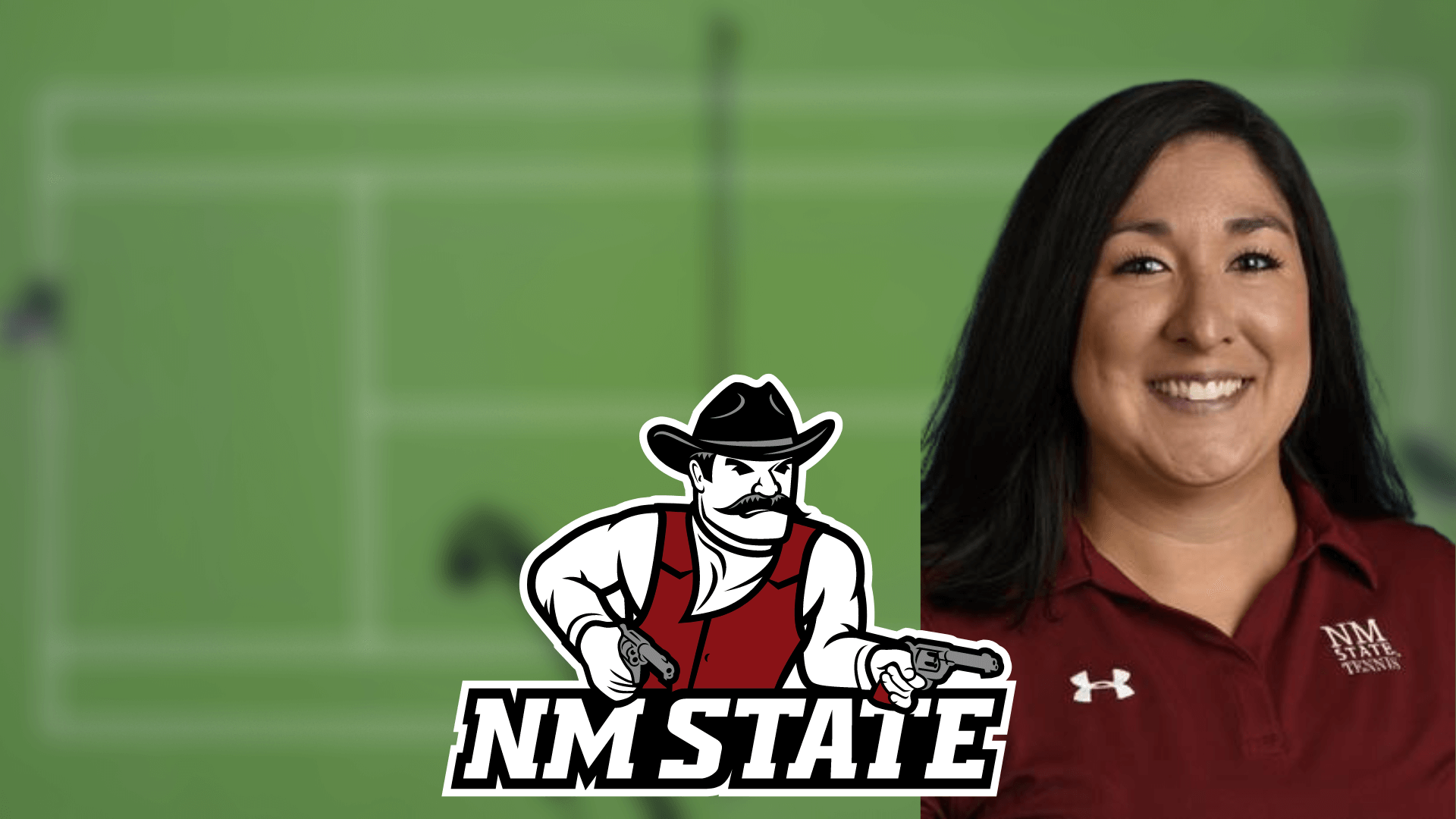 Emily Wang | Women's Head Tennis Coach | New Mexico State University
Emily Wang (pronounced wong) was named the seventh NM State head women's tennis coach on August 4, 2017. Since her arrival, the Aggies have captured one WAC Tournament title (2019) and appeared in the WAC Tournament championship match on two occasions.
"Interest in our head women's tennis position was overwhelming," Moccia said. "Emily rose to the top during the process and I was glad we were able to recruit her to NM State. With her playing background in the Big 10 at Illinois and her returning Eastern Illinois to success they haven't seen in 25 years, I'm very confident she will do a tremendous job as our next head coach. I'd like to thank Erica Perkins Jasper, the ITA COO, for assisting me as well. Her knowledge of collegiate tennis coaches around the country was instrumental in our decision making."
 
Wang came to New Mexico State after spending the last two seasons at the helm for the Eastern Illinois University Panthers. In her two seasons with EIU, Wang guided the team to back-to-back 14-win seasons for the first time since the 1993-94 campaigns.
Field Size | 32
In order to maximize engagement opportunities with coaches we limit the field at each camp.
Court | Jerry Cline Tennis Center
Field Size | 32
In order to maximize engagement opportunities with coaches we limit the field at each camp.
Court | Jerry Cline Tennis Center
Schedule of events
December 3-4, 2022
8:30AM-9:00AM | Registration
9:00AM-9:15AM | Coach and Player Introduction/Recruiting Seminar
9:15AM-11:00AM | Skills Challenge
11AM-12:30PM | Coach Presentation / Lunch / Q&A (The Recruiting Process)
1PM-2PM | Skill Instruction
2PM-4PM | College Tournament Simulation
9AM-10AM | Warm Up/Skill Instruction
10AM-11:30AM | Coach Presentation / Q&A (Pre-match Routines and Mental Prep)
11:30PM-12:30PM | Coach Presentation / Lunch / Q&A (Life of a College Tennis Player)
Coaches rotate groups throughout the round to observe and evaluate players
Coaches allowed to help players with course management, shot selection, green reading, etc
1PM-3PM | Round Robin Matchplay
*Schedule is subject to change
New Mexico Showcase Camp
Albuquerque, NM
December 3-4, 2022

Find Your Fit, Find Your Spot.
About College Tennis Experience
College Tennis Experience is committed to creating unique and transformational opportunities for tennis players to connect with college coaches and learn about the college tennis recruiting process. Our camps are open to any and all entrants limited only by number of participants, gender, and age.